VIRTUAL Masterclass
THE CONFIDENCE COURSE
Ask the Right Questions
and Increase Engagement
Friday July 3rd, 2020

8am – 9am PST
VIRTUAL
Self-Care Retreat
"Your personal, physical, mental and emotional
health is even more important right now."
Friday & Saturday July 24 – 25, 2020

9am – 11:30am PST on both days
VIRTUAL Masterclass
THE CONFIDENCE COURSE
Ask the Right Questions
and Increase Engagement
Friday July 3rd, 2020

8am – 9am PST
VIRTUAL

Self-Care Retreat
"Your personal, physical, mental and emotional health is even more important right now."
Friday & Saturday
July 24 – 25, 2020

9am – 11:30am PST on both days
What fears are in your way?
Being a lifelong introvert, I spent many years afraid of being criticized, judged, and scared of not being good enough, I chose to be "invisible" as a way to protect myself. I had lost confidence in myself, I was full of fears and self-doubt and I was absolutely petrified by the idea of speaking in public.
I did not realize back then that it stopped me from tapping into my own power and becoming the person I wanted to become, and it also stopped me from being able to empower others through my own story.
A few years ago, I promised myself "Enough is enough!", and embarked on an exhilarating journey to let go of my fears. My speaker reel is a snapshot of the progress and transformation I lived through, and shows how my work allows me to use the knowledge and experience I have accumulated over the years to spread my message and empower others.
FOR WOMEN IN BUSINESS, WOMEN AT WORK AND ENTREPRENEURS
STOP FEEDING YOUR FEARS. UNLEASH YOUR POWER!
Is anyone really fearless? Every time we start something new – a new career, a new relationship, a new city to live in – fear will show up.
Fear is just part of life. Fear exists to keep us safe. It is not inherently bad or good but a tool we can use to make better decisions. Fear isn't designed to keep us inactive, but to help us act in ways that generate the results we need and want.
While we must learn to let go of the fears that have been imprinted on us and that are not ours, it is a learning opportunity to discover what we are made of.
So it's not about being fearless, it is about being brave learning to take the actions to face our fears so they do not have power on us anymore!

YOU MATTER! STOP PUTTING YOURSELF LAST. LET GO OF THE GUILT AND TAKE CARE OF YOURSELF.
As women, we tend to look after everyone else, and way too often, the last person on our mind, is ourselves. Finding "ME" time is not selfish, it is critical to our overall well-being – physical and emotional.
Get a real understanding of the five reasons why you feel guilty taking care of yourself. Learn how to overcome them and how to shift your thinking and behaviors.
To live our life to the fullest and be around the people we love and care about, taking care of ourselves is not a luxury, it is an essential.

Let's teach our daughters and sons, they all equally deserve to be well taken care of.
FOR CORPORATE OFFSITES AND LEADERSHIP EVENTS
LEAD YOURSELF SO YOU CAN LEAD OTHERS
How we lead ourselves will shape our life, our career, our family and will determine our impact. It will greatly influence how we lead others. So taking
Self-Leadership very personally is a must and requires understanding the power of the five steps that lead to Self-Mastery.
When we learn to master our mind, our body, our ability to accomplish things, and our ability to influence others, our impact and our success will be amplified in all areas of our life.
When we fully embrace Self-Leadership, we can motivate and inspire excellent performance, create an atmosphere of trust and openness and remove barriers and obstacles to the success of the team and the organization.
THE MYTH OF WORK-LIFE BALANCE AND AVOIDING BURN-OUT
Too many people believe that to achieve great work, they must focus single-mindedly on their goals, at the expense of the things that matter in their personal lives, such as their family, their health, or their engagement with their communities.
What I have found is when we harness the passion and power from the various parts of our lives and bring them together, it creates a life of harmony, wholeness and fulfillment, bringing more happiness, love and success in every area of our life.
Avoiding burn-out requires the adoption of an on-going self-care strategy, that is the intentional care of our mental, physical, and emotional health, through everyday practices and activities.
FOR EDUCATIONAL INSTITUTIONS AND NON-PROFIT ORGANIZATIONS
OVERCOME THE MONEY BLOCKS THAT STOP YOU FROM MAKING THE MONEY YOU WANT
When we fail to manifest abundance, the most common reason is that we're unknowingly sabotaging our own intentions.
This is usually caused by an underlying belief or fear about money, we may not even be aware of it.
Four questions we want to ask ourselves:
How do we know if we have money blocks and where do they come from?
What is our money mindset and what beliefs do we have about money?
How do we break down our old beliefs that are in our way?
Why would we want to have Financial Abundance?
Key Principles to Becoming a Successful Entrepreneur That Are Not Taught in Business School
There is a new wave of entrepreneurs who emerge everyday and are committed to positively impact the world through social, economical and environmental change. More than ever, the new entrepreneur is an innovator, a job creator, a game-changer, a business leader, a disruptor.
There are a lot of entrepreneurs, but what does it take to be a Successful Entrepreneur?
Three things we want to consider:
An innovative Perspective on the Entrepreneur's Mindset.
Five habits most people do not think about.
The Entrepreneurial Opportunity Check to evaluate if it is one opportunity you want to pursue.
RECENT AND UPCOMING SPEAKING ENGAGEMENTS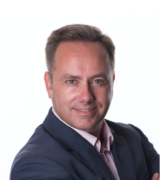 "I have had the pleasure of working with Bernadette on an international level. She is totally outstanding as a keynote speaker. Her incredible delivery of valuable, meaningful and truly helpful experiences and content is exceptional. She knows instinctively what an audience needs."
– Ben Woodward, Founder-Director,
Ragnar Circles Ltd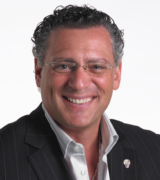 "I can honestly say Bernadette's presentation was of the highest standards I have ever seen."
– Michael DiMuccio, Owner,
Good Vibrations International, Ltd
London, UK
San Francisco, CA
Salt Lake City, UT
Paris, France
San Diego, CA
Denver, CO
Toronto, Canada
Orlando, FL
San Antonio, TX
SIGN UP FOR BERNADETTE'S MESSAGES AND EVENTS DETAILS
Taking action is a step towards claiming Your Power. Sign up for content to support you on your journey.