Get free access to Bernadette's "10 Step Blueprint to Win Big in Business and in Life"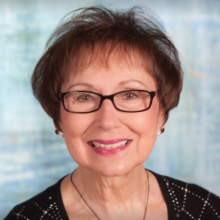 "A life transforming experience resulting of coaching with Bernadette. After a successful 17-year tenure as a corporate SVP, the transition to Entrepreneurship required a mindset adjustment. Bernadette's coaching provided a venue with assignments, accountability, love and integrity that created trust early in our working relationship in which I was able to disclose fears and break through barriers that had been roadblocks to my success. Most critical behavioral changes increased self-confidence and focus that propelled my business to the next level. Bernadette excels and ranks with the top coaches that I had in the previous career in Corporate Leadership & Graduate Faculty positions! I highly recommend her as your coach!"
– Madeline R. Zaworski, MSN/MBA/RN/FACHE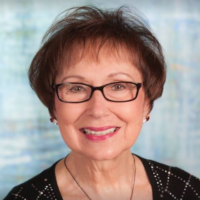 "A life transforming experience resulting of coaching with Bernadette. After a successful 17-year tenure as a corporate SVP, the transition to Entrepreneurship required a mindset adjustment. Bernadette's coaching provided a venue with assignments, accountability, love and integrity that created trust early in our working relationship in which I was able to disclose fears and break through barriers that had been roadblocks to my success. Most critical behavioral changes increased self-confidence and focus that propelled my business to the next level. Bernadette excels and ranks with the top coaches that I had in the previous career in Corporate Leadership & Graduate Faculty positions! I highly recommend her as your coach!"
– Madeline R. Zaworski, MSN/MBA/RN/FACHE

You know deep down, you're meant for more.
You DEEPLY care about reaching the next level of success in all areas of your life. You want to earn more, live more, experience more and increase your impact. You're committed to living a life of abundance, joy, love and fulfillment.
Here's What This is About…
What is it about some people that makes them so confident, so completely comfortable in their skin and radiate such positive, charismatic energy? What is it that make them so successful, while others struggle?
I learned that it really comes down to one incredibly simple thing owning it.
They strive for excellence. They learn and practice SELF-MASTERY AND SELF-LEADERSHIP.
When you learn to master your mind, your body, your ability to accomplish things, and your ability to influence others, your success will be amplified in all areas of your life.
Private Coaching
If you're ready to accelerate and elevate your success, Private Coaching is the fastest way to tap into your potential and remove barriers that are in the way of your success.
Strive for Excellence. Become a High Performer.
Harness your power and passion for success
Gain clarity of what success means to you
Develop the mindset and habits of the High Performer
Increase your personal and professional leadership
Increase your confidence
Avoid burn-out
How you can work closely with Bernadette
Private Coaching Session via phone or web
Get personalized support and guidance from Bernadette to live a healthier, wealthier, more fulfilling, passionate and purposeful life – whether that means achieving more in business, reigniting your relationship or contributing more to your community.
For individuals dedicated to their overall Life Success.
Program includes:
Private Coaching
Success Mindset and Skills Program
Monthly Mastermind Group call
Quarterly Milestone Coaching
1 admission to the Annual Leadership & Mastery Academy
2 admissions to the Annual Retreat
Sessions are tailored to create powerful leaders, individuals and rock solid teams:
Increase confidence and clear communication
Enhance personal and professional leadership skills
Utilize active listening to build trust
Upgrade presentation skills to promote growth
Increase effectiveness and productivity and avoid the burn-out
Bernadette's approach balances emotional sensitivity with solid, rational thinking. Her successful business and personal record is a testament to her approach that empowers her clients to rise to their own full potential.
Through her professional and personal life path, Bernadette has acquired a deep understanding of how to focus on the essential. She has learned how to identify, manage and overcome challenges, and how to create victories, big and small, while enjoying the journey of personal and professional growth.
 Her holistic approach to success focuses on creating the overall outcome.
The Integrated Success Coaching Methodology focuses on the Essential and helps identify The Priority instead of multiple competing priorities. No matter the goals you are working on, it is a proven method that empowers you to make conscious choices that will support your desired outcome.
"Bernadette's positive attitude and energy radiate through her teachings making a profound impact in my personal and professional growth. She has heart and cares about my well-being and success. Her core concepts and step to step approach lead to the success of goals."
– Sharon Yip, Pharmacy Owner
"Anything is possible with the right coaching and willingness to learn. The personal and professional coaching I've received from Bernadette McBurnie has brought out a new me I didn't know existed. Not only am I learning new techniques to help grow my business, but my personal development and day-to-day living has flourished as well."
– Andrew Boost, Sales Executive
Get free access to Bernadette's "10 Step Blueprint to Win Big in Business and in Life"